Por volta do ano de 1900, os islandeses eram um dos povos mais pobres da Europa. A produção nacional per capita era metade da média da Europa Ocidental.
Na antiga sociedade rural, muitas gerações viviam juntas sob um mesmo tecto e a casa era o centro de produção, consumo, educação e entretenimento. Tudo isso mudou no século XX. Hoje, uma casa geralmente abriga um casal e os seus filhos, ou uma pessoa sozinha. A produção, educação e entretenimento mudaram-se para fora do lar e, até certo ponto, também o consumo.
O Photomaton ou a cabine de fotos tipo passe, que representa a cultura de consumo do século 20, foi fabricado na Alemanha. Foi comprado em 1930 pelo fotógrafo Ólafu Magnússon e foi utilizado até 1997.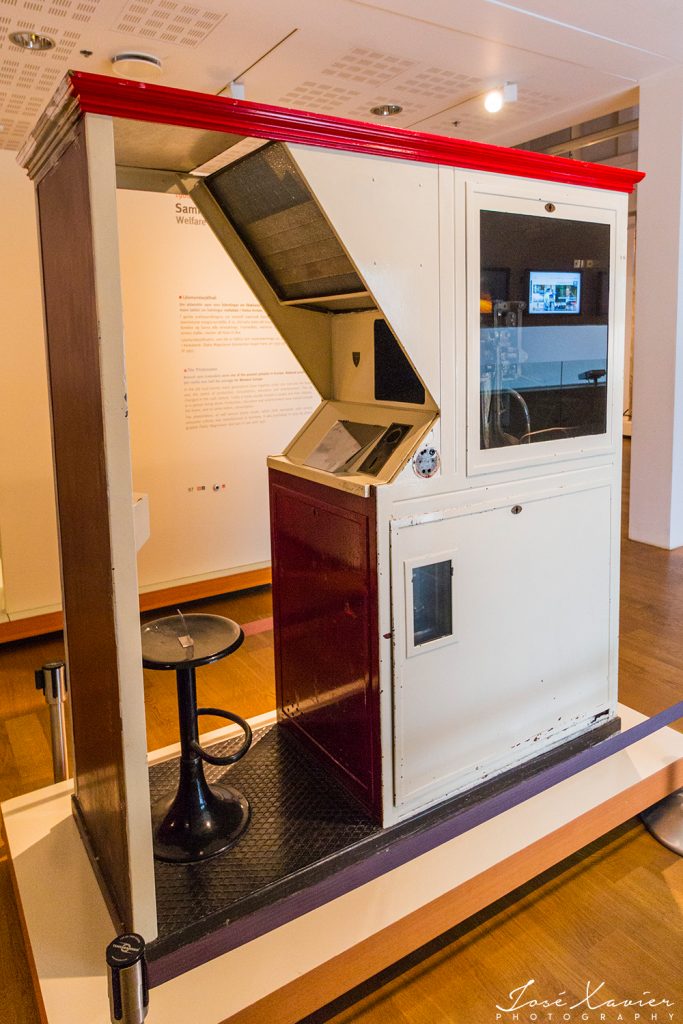 This image is protected by national and international copyright laws, namely in the Portuguese law system, and cannot be used in any way, by any means, without prior and written permission by the author, José Xavier – If you want to use this image please contact me for the above stated email address, included in the IPTC core field, also stated in here – geral@josexavier.com.